Fogbyte was founded in 2016 in Zofingen, Switzerland as an IT solutions partner for small to enterprise businesses. We support our clients through consulting, cloud computing, hosting, networking, integrating new projects, and more.
We pride ourselves on our startup culture while maintaining the professionalism and quality of a large, established company.
We are prepared to offer well-rounded, understanding, and round-the-clock support to our clients to provide them with the best possible solutions. We know that managing IT infrastructure in an ever-evolving environment can be daunting, and we are here to support our clients through it all.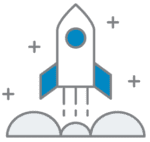 Growth
We opened our second branch in Lisbon, Portugal in the Summer of 2022. With a rapidly expanding startup sector, we believe this city is the perfect place for us to continue to grow in. This office allows us to reach even more companies in Europe and globally.
As an internationally-minded company, we do not intend to stop at Lisbon and strive to continue to expand all across the globe.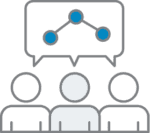 Company Culture
Just as we strive to provide the best service for our clients, we also strive to provide a fun and nurturing work environment for our employees. At Fogbyte, we pride ourselves on fostering a culture of team spirit through a positive work environment, team outings, and encouraging personal growth. This culture improves our employee's work life and boosts office morale.
Team spirit not only improves our employees' lives but also how we collaborate on projects. Collaboration allows us to work efficiently and find the best solutions to our client's needs.
Interested in joining our team? Check out our jobs page!
Jobs